Vous connaissez le MoMA (Museum of Modern Art) de New York ? Découvrez le MoBA pour Museum of Bad Art de Dedham, le musée des croutes et autres bizarreries plastiques : c'est par ici.
Chaque œuvre est accompagnée des informations habituelles (format, medium, nom de l'artiste, provenance -souvent les poubelles-, etc.) et d'une petite analyse savoureuse à prendre au second degré.
Personnellement, j'avoue avoir un petit faible pour la série des « Unseen Forces » dont est extraite l'oeuvre qui illustre cet article.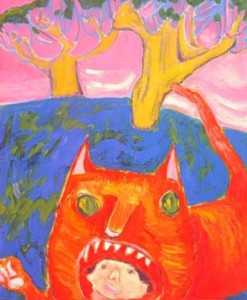 « The Museum Of Bad Art (MOBA) is the world's only museum dedicated to the collection, preservation, exhibition and celebration of bad art in all its forms. »

MoBA